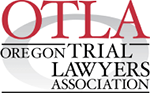 $1.8 Million
Motorcycle Accident
$1.5 Million
Motorcycle Accident
Oregon Car Accident Lawyers
Have you been in an accident recently or injured on the job? Serious legal cases require immediate attention, and any delay could make all the difference. There are few legal problems more serious than the ones affecting health and your ability to provide for you and your family.
For over 28 years, Personal Injury Attorney, Matthew H. Kehoe has represented clients who have experienced personal injuries, whether because of accidents or willful negligence. Our law offices are committed to fight for you and for fair compensation. We'll guide you through the entire process, explaining all of your options and possible outcomes as your case progresses.
Client Reviews
Videos
Personal Injury and Accident Attorney
MARTINDALE-HUBBELL® PREEMINENT RATED LAW FIRM
Martindale-Hubbell® Peer Review Ratings™ attests to an attorneys legal ability and professional ethics and reflects the confidential opinions of the Bar and the Judiciary. Peer Review Ratings™ are considered an invaluable resource…
Oregon Personal Injury Lawyers Blog
Personal Injury Settlements: What You Need to Know Settling a personal injury claim is a process that is final once you sign the agreement. The at-fault party will encourage you to settle for the smallest amount possible, and once you accept you cannot pursue additional compensation. Before you accept a settlement offer, take time to consult an experienced personal injury attorney in the…
Can I Sue for Lost Wages in a Personal Injury Claim? Recovering Lost Wages in a Personal Injury Case If you have suffered a serious injury and are unable to work, this can be extremely stressful, especially if you have a family or loved ones to care for. Being injured does not mean that your bills cease or wait for you to get better. Courts recognize…
Passenger Injury – Car Accident Insurance Claims Passenger Injury Car Accident Claims Car Accident Injury Attorneys – Hillsboro, Beaverton, and Portland OR Passenger injury car accident claims are known as "third party" claims because they are filed against an insurance policy/company not owned by the plaintiff. If you were a passenger, it can make the claim a bit smoother since the issue…
Our Office
Our attentive staff is available Monday through Friday to answer all of your legal questions regarding accident and personal injury cases. Please call us, or fill out the form below, and we will get right back to you! Evening and weekend appointments available upon request.
Hillsboro Office
330 NE Lincoln St
#200
No Fee Unless We Win
Fill out the contact form or call us at (503) 648-0766 to schedule your free consultation.