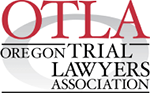 Oregon Motorcycle Accident Lawyer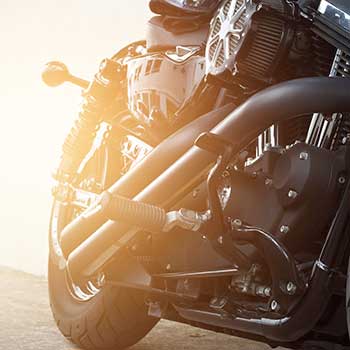 A motorcycle accident is a terrifying experience, and victims may be entitled to compensation from the at-fault parties. However, the last thing you want to deal with after an accident is an overly long and complicated court battle.
That's why the skilled motorcycle accident attorneys at Kehoe Sands Law are here to help! Our skilled lawyers can help you retrieve compensation for your medical bills, pain, and suffering so you can recover quickly and peacefully.
Motorcycle Accidents Caused by Distracted Drivers
Unfortunately, distracted drivers are not uncommon. Many things can take a driver's attention away from the road long enough for an accident to occur, from interesting scenery to texting and driving. Distracted drivers are particularly dangerous for motorcyclists, mainly because motorcycles are smaller and less visible than other vehicles. While a distracted driver may notice a car in time, they may not see a motorcycle soon enough to prevent an accident.
If you believe the driver was distracted during your accident, it's important to contact an experienced motorcycle accident attorney as soon as possible. Some distractions, such as talking on the phone or texting, can demonstrate the driver's negligence and help prove that you are entitled to compensation.
What If I Don't Have PIP Coverage?
Personal Injury Protection (PIP) coverage is a mandatory automobile insurance policy in the state of Oregon. This policy can be used to help cover accident-related bills for things such as medical care or lost wages.
If you are the victim of a motorcycle accident and do not have PIP coverage, don't despair – the experienced attorneys at Kehoe Sands Law can help you get the care you need. In many instances, we will ask your medical providers to wait for payment until your case has been settled. That way, you can recover safely while we help you retrieve money to cover medical expenses and other accident-related bills.
What If I Can't Remember My Motorcycle Accident?
Many motorcycle accident victims experience head trauma. While helmets can help limit damage, it's still fairly common for victims to experience mild to severe symptoms of brain injury. These symptoms can include disorientation, confusion, and cognitive impairments – all of which can impact your ability to remember the details of your accident.
If you can't remember your accident very well, don't panic! The experienced motorcycle accident attorneys at Kehoe Sands Law can still help you. By compiling other pieces of evidence – such as witness statements, dashcam footage, vehicle damage, and photographs from the scene – we can put the pieces together and ensure you receive the compensation you deserve.
How a Motorcycle Accident Attorney Can Help
A skilled and reliable motorcycle accident attorney can help you receive compensation from at-fault parties to cover damages such as medical expenses, rehabilitation costs, lost wages, and other expenses. If you have been in an accident and want the help of an experienced and reputable attorney, call Kehoe Sands Law today to schedule your free in-person consultation!
Client Reviews
No Fee Unless We Win
Fill out the contact form or call us at (503) 648-0766 to schedule your free consultation.