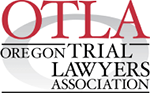 Personal Injury
Specializing in Oregon Personal Injury Law
For over 28 years, Kehoe Sands Law has represented clients who have been injured as a result of auto accidents, motorcycle crashes, bicycle accidents, and dog bites, as well as clients with wrongful death claims and many other personal injury claims. The commitment we make to all of our clients is to fight for you. We guide you through the process of dealing with the insurance companies in order to provide you with the best possible results in your case. Personal injury cases can be determined by a wide range of laws and regulations, and each case is unique. Because we are an experienced personal injury law firm, we offer you the best in legal representation. Here are just a few of the types of personal injury cases we can help you with.
Client Reviews
No Fee Unless We Win
Fill out the contact form or call us at (503) 648-0766 to schedule your free consultation.