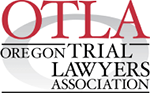 Bicycle Accidents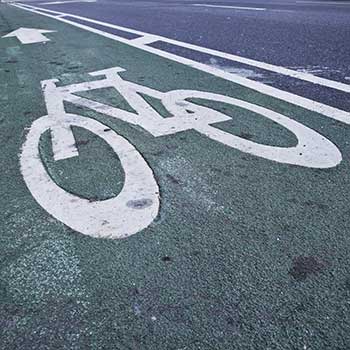 Oregon Bicycle Accident Lawyer
A bicycle accident can significantly impact your life. Between injuries, medical bills, and the stress of going through such a terrifying experience, it can be challenging to recover on your own. However, with the help of an experienced bicycle accident lawyer, you may be able to claim damages to help with your recovery so you can return to regular life.
Bicycle Accidents and "Due Care" in Oregon
Traffic laws are constantly changing, and they often do not always address specific situations that can occur when bicycles and motor vehicles mix. For this reason, both drivers and bicyclists are responsible for sharing the road in a safe manner, which the Oregon Revised Statutes (ORS) describes as "due care".
Due care can be described as the efforts made by an ordinary person to avoid causing
harm to another person. This will look different in each situation, but due care in Oregon
applies to all vehicles, scooters, motorcycles, bicycles, and even pedestrians. For more
information on these traffic laws, call us today with any questions.
Can Personal Injury Protection (PIP) Cover Bicycle Accidents?
Personal Injury Protection (PIP) is mandatory coverage under all Oregon auto insurance
policies, though it can also help cover medical bills and some lost wages for bicycle accidents.
Though your specific policy may include additional benefits, these are some of the key ways
that PIP coverage can help you after a bicycle accident.
Paying for up to $15,000 for reasonable and necessary care. PIP coverage can
greatly reduce the financial burden of medical bills relating to the accident, including for
things like urgent care or surgery.
Paying for wages lost in the 2 years following the accident. If you are off work for 14
consecutive days as a direct result of the accident, PIP coverage will pay for up to 52
weeks of wage loss. This benefit is available during the 2 years following the accident.
For example, if you need to miss work for a surgery a year after the accident, PIP can help
cover those lost wages.
Paying for lost wages up to $3,000 per month. PIP coverage can help pay for lost
wages caused by missed work that is directly related to the accident. This benefit will
cover 70% of your lost wages, or up to $3,000 per month.
What if I'm in a Bicycle Accident Without Auto Insurance?
Oregon is a very bicyclist-friendly state. Many Oregon residents, particularly in the Portland
area, choose to forgo owning a vehicle and rely on bicycles as their primary mode of
transportation. This also means that many individuals do not carry auto insurance, which
includes PIP coverage. Without PIP coverage, it may be more challenging to find ways to cover
medical bills or lost wages.
In some circumstances, the other vehicle's auto insurance will use their PIP coverage to pay
your medical bills and wage loss. Another method is to recover medical expenses through a
settlement or trial. If you have been in a bicycle accident and do not have PIP coverage, a
skilled attorney can help you recover damages for medical bills and lost wages.
How a Bicycle Accident Attorney Can Help Determine Liability
Determining liability for a bicycle accident can be difficult, especially because it's uncommon for
one person to be found 100% at fault. If you are trying to determine who is liable for the
accident, a skilled bicycle accident attorney can help you investigate how due care was (or was
not) practiced by both parties leading up to the accident. Here are some questions relating to
due care that an attorney may consider to help determine liability:
Was the driver aware of bicyclists on the roadway, sidewalks, or bike lanes?
Did the driver watch for signs of communication, including hand signals?
Was the driver cautious at intersections or when turning around corners?
Was the bike in good working condition, including lights and reflectors?
Was the bicyclist using their proper lane of travel or on the right side of the road?
Did the bicyclist know and use hand signals to communicate with drivers?
While these questions can be used as a starting point in determining liability, there are many
additional factors that are important to consider. An experienced bicycle accident lawyer can
help you navigate due care laws to figure out who is at-fault for the accident.
Dependable Bicycle Injury Attorneys
With the experienced bicycle accident attorneys at Kehoe Sands Law, you
can expect a professional process with utmost attention to detail. It is our goal to make sure that
you don't end up with piles of bills that could have been recovered.
Our experienced bike accident lawyers can help you recover any additional wage loss or
damages so you can recover without stressing over bills. We have the experience and the
resources to get you the best possible outcome in your case – just give us a call today for a
free consultation.
Client Reviews
No Fee Unless We Win
Fill out the contact form or call us at (503) 648-0766 to schedule your free consultation.