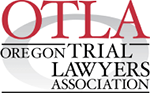 Drunk Driving Victims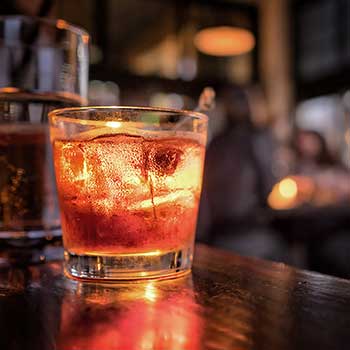 The consequences of drunk driving are well-known, yet some people still choose to get behind the wheel after having one too many. Victims of drunk driving accidents can sustain serious injuries that can have lifelong repercussions, and those at fault should be held accountable for their actions.
If you have been hit by an intoxicated driver, you want to do all that you can to protect yourself and your rights. That's where an experienced attorney can help.
What Happens if a Drunk Driver Hits You?
If you have just been hit by an intoxicated driver, there are some steps you can take to protect you and your passengers. Here's what to do if you are the victim of a drunk driving accident:
Call 911. The first thing you should do after any accident is to call law enforcement and request paramedics if necessary.
Do your best to identify the drunk driver. In case the driver attempts to flee the scene, take note of their license plate number and any other identifying information you see.
Take pictures of the scene. Photographs are incredibly useful pieces of evidence, so try to take pictures of things like license plates and damages.
If possible, take a picture of the drunk driver behind the wheel. Sometimes, an intoxicated driver may try to switch seats with a passenger to avoid punishment. Getting a picture of them in the driver's seat can help ensure that they are held accountable.
Observe the driver's behaviors or comments. While waiting for police and/or paramedics to arrive, make note of the driver's behaviors or comments.
Cooperate with law enforcement. Once the police arrive, give them a full report of the accident. If you made any observations about the drunk driver's behaviors or comments, mention them.
See a licensed medical professional. Even if you feel your injuries are minor, seek medical attention as soon as possible. A licensed health professional can help recognize the early signs of injuries that could worsen over time.
Consult an experienced drunk driving accident attorney. Being hit by a drunk driver can be a complicated situation, and you want to make sure you are protected every step of the way. An experienced attorney can help you protect yourself and your rights.
Report the accident to your insurance company. As a drunk driving victim, it is your duty to report the accident to your insurance company. However, it is also your right to receive guidance from an attorney during this process.
Defer any communication to your attorney. Any communication from the drunk driver or their insurance company can be deferred to your attorney.
What if the Drunk Driver is Found Not Guilty?
Don't feel discouraged if the drunk driver is found not guilty in criminal court. You may still be entitled to damages and restitution, which you can attain by filing a civil suit. An experienced attorney can help guide you through this process and ensure the drunk driver will have to stand in civil court.
Can I Sue the Drunk Driver?
Yes, if you sustain injuries from an accident caused by an impaired driver, then you can file a lawsuit against them. Depending on your specific circumstance, you may also be able to seek monetary damages from the establishment that served the drunk driver. In the state of Oregon, Dram Shop Law states that establishments can be held liable if they sell alcohol to those who are visibly intoxicated or under 21 years old and cause an accident. For the Dram Shop Law to apply, the alcohol has to have been sold in a restaurant, bar, or nightclub by the dram. An experienced attorney can help you determine if this may apply to your case.
What if the Drunk Driver Has No Insurance?
Dealing with intoxicated drivers and insurance can be quite an ordeal. Some drunk drivers will make it challenging for you to identify their insurance company to deter you from further action. But, don't fret if you're struggling to find out if the driver is insured. An experienced attorney can help you find answers to proceed with your case.
What Damages am I Entitled to for Injury or Wrongful Death?
You may be entitled to monetary damages if an intoxicated driver causes injury or wrongful death. These compensatory damages can help offset wage loss, pain and suffering, emotional stress, and more. In the case of drunk driving, you may also be entitled to punitive damages, which are designed to punish the driver for their irresponsible and dangerous behavior.
How Can a Drunk Driving Accident Lawyer Help?
It can be overwhelming to recover from the stress of a drunk driving accident, even without the added pressure of navigating a potentially complicated case. At Kehoe Sands Law, our experienced lawyers are dedicated to protecting your rights and helping you get the compensation you deserve. If you have been in a drunk driving accident, call us today for a free consultation!
Client Reviews
No Fee Unless We Win
Fill out the contact form or call us at (503) 648-0766 to schedule your free consultation.