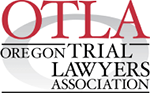 Oregon Truck Accident Lawyer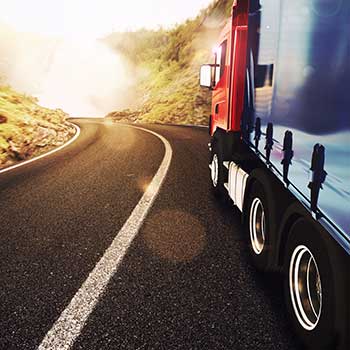 There are few things in life more terrifying than being involved in a serious automobile accident involving a large truck, semi-truck, or 18-wheeler. More often than not, accidents involving trucks result in serious injuries or death.
The consequences associated with these types of accidents are generally extreme and can include:
Trauma
Stress
Permanent injuries
Chronic pain
Excessive medical bills
Job loss and much more
If you have been involved in a truck accident, you are entitled to compensation for your pain and suffering. There are options when it comes to dealing with the aftermath of a serious truck accident and it is important that you get the compensation that you deserve. A semi-truck accident attorney can help assess your case and work with you after any incident.
The Consequences of Unsafe Truck Driving
Unfortunately, truck driver fatigue is a common problem in the United States and is responsible for a high number of tractor trailer accidents every year resulting in the Federal Motor Carrier Safety Administration imposing laws mandating that truck drivers get ample rest in between long haul driving shifts.
Despite the laws surrounding truck driving, truck drivers still sometimes fall asleep behind the wheel. If you or someone you love has been affected by an accident caused by truck driver fatigue, consult a truck accident attorney to evaluate your options for proper compensation today.
Steps to Take After a Truck Accident
Immediately after a truck accident:
Contact the police and file a formal report.
Get medical attention immediately and document all injuries through photos.
Be sure to exchange contact and insurance information with all parties involved.
Consult an experienced semi-truck accident attorney to evaluate your options.
It is in your best interest to consult an experienced trucking accident attorney well versed in truck accident injury. The at-fault insurance company will try to persuade you to not pursue the compensation you deserve. Don't let insurance companies take advantage of you; get a legal professional on your side! Hiring a truck accident attorney will mean that they take care of all accident communications, so you don't have to deal with the stress of talking to people who do not have your best interest in mind.
A competent semi-truck accident attorney with experience in truck accident law can ensure you are protected and get the compensation that you rightfully deserve.
The Benefits of Hiring a Trucking Accident Attorney
Kehoe Sands Law has over 28 years of experience as a personal injury attorney pecializing in truck accidents. We have the knowledge, experience, and tenacity to win your personal injury or accident case. We are so confident about this that we don't charge you anything unless your case is settled or we go to trial and obtain a favorable verdict for you. Call us now for more information or to arrange your free consultation today!
Client Reviews
No Fee Unless We Win
Fill out the contact form or call us at (503) 648-0766 to schedule your free consultation.