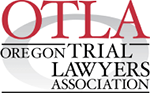 Tort Laws in Oregon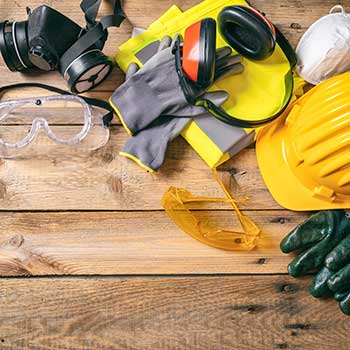 A tort is a civil wrong recognized by law as grounds for a lawsuit. Tort law involves three general categories:
Intentional Torts – For example, intentionally hitting a person
Negligent Torts – For example, causing an accident by failing to obey traffic rules.
Strict liability Torts – For example, liability for making and selling defective products.
These wrongs result in an injury or harm constituting the basis for a claim by the injured party (tort litigation). While some torts are also crimes punishable with imprisonment, the primary aim of tort law is to provide relief for the damages incurred and deter others from committing similar harms.
The injured person may sue for an injunction to prevent the continuation of the injurious conduct or for monetary damages. Among the types of damages, the injured party may recover are the loss of earnings capacity, pain and suffering, and reasonable medical expenses. They include both present and future expected losses.
Personal Injuries and Tort Law Cases
Personal injury falls under tort law. Personal injury cases are civil law cases in which people seek compensation for injuries they sustained to their persons. Possible tort law cases include these personal injury situations:
Automobile accident
A bicycle accident
Airline or other common carrier accident
Construction or other workplace accident
Dangerous or otherwise unsafe product
Unsafe commercial building
Other injury-causing situations
However, personal injuries do not necessarily have to be physical. They could also be psychological. Psychological personal injuries could include:
Trauma from life-threatening and/or disfiguring physical injuries
Witnessing trauma in others
Escape from serious physical injury during a traumatic event
Establishing Tort Law Negligence
Before you can collect an award, your tort attorney will have to prove that the defendant is liable. To prove liability, the attorney must also establish tort law negligence. If there is any failure on your part to exercise reasonable care to prevent injury or damage, there may be comparative (or contributory) negligence, in which case you and the other party are both at some degree of fault. If you win, you may receive money (an award) to compensate for medical costs, lost wages and lost future earnings, as well as possibly for pain and suffering and punitive damages.
Concussion, Head, and Spinal Injury Tort Law Cases
Head and spinal injuries can also result in physical trauma such that you end up needing future medical care and never return to your pre-accident life. We can help you with these types of injuries. We have experience helping people who have been involved in accidents that resulted in memory loss, head trauma, spinal injuries, and other similar medical conditions.
Head injuries can be very serious. You can suffer from traumatic brain injury, or TBI, and not even know it. Some people think you have to be knocked unconscious to suffer a concussion, but that is not true. You can suffer a concussion from a collision that can result in memory loss, confusion, and other medical problems. Also, spinal injuries do not always appear immediately.
You should never settle a claim from an accident until your doctor has declared you medically stationary and you feel as you felt prior to the accident.
Slips, Falls, Fires, and Elevator, Escalator, and Swimming Pool Accidents in Oregon
In a case where you are injured because of someone's negligence, call us. These cases often require the use of an expert and investigator to determine fault and to obtain witness statements soon after the incident. This can mean finding the right expert for injuries from elevators, escalators, fires, failures to meet building codes and many other situations.
In every case, there are two things that come into play: liability and damages. Liability must first be established through careful case investigation and then the damages portion of the case can be determined once the injured person is medically stationary.
Over the years, we have handled numerous slip and fall cases, including cases in which our clients had broken hips resulting from falls in restaurants, grocery stores and other locations. We have handled smoke inhalation cases, hotel accidents, and swimming pool injuries. Experience with these tort law cases is important. Call us immediately so that we can help you.
Hiring an Experienced Tort Attorney
Matthew H. Kehoe specializes as a personal injury attorney serving the entire state of Oregon. For over 28 years his practice has helped personal injury victims receive compensation for their injuries. He and his practice are responsible for recovering millions of dollars in compensation for damages caused. If you're looking for an experienced and reputable tort attorney, contact Kehoe Sands Law today to schedule your free in-person consultation.
Client Reviews
No Fee Unless We Win
Fill out the contact form or call us at (503) 648-0766 to schedule your free consultation.