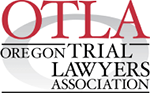 Why Choose Us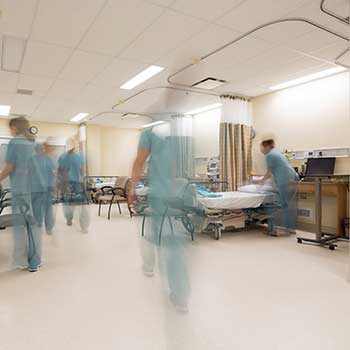 If you have suffered a serious personal injury, car accident, been hurt due to someone else's negligence, or experienced the wrongful death of a loved one, you deserve an experienced, dedicated and caring team of legal professionals to fight for you. Kehoe Sands Law primarily handles personal injury law cases for auto accidents, animal and dog bites, premises liability, wrongful death, motorcycle accidents, bicycle accidents, trucking accidents, head and spine injury, and slip and fall accidents.
The legal team at Kehoe Sands Law represents individuals involved in all types of accidents, and we have successfully recovered millions of dollars for clients due to personal injuries.
Why Choose Kehoe Sands Law
There are several reasons you should choose our personal injury law firm. Schedule a meeting with us for a free consultation to see why so many Oregon residents have trusted our lawyers to handle their delicate personal injury cases.
Experienced – Our attorneys at Kehoe Sands Law have over 28 years of experience helping Oregonians with their personal injury cases. From auto accidents to wrongful death claims, we handle our clients' cases with compassion, experience, and aggressive representation.
Results – We get results, and our record speaks for itself. It is our mission to get you the financial compensation you deserve to help you recover from a personal injury.
We Care – Our attorneys understand the vulnerability of our injured clients. We believe that compassion and kindness are the keys to success and to helping our clients through difficult times. We also care about our community and we support several local causes in the Portland, Oregon area. We invite you to see our page that shows how we give back to our community.
Contingency Fee-Based – Your initial legal consultation with a qualified, experienced personal injury lawyer is completely free of charge. And if you decide that representation by Kehoe Sands Law is right for you, you won't pay us until we win or settle your personal injury case.
Attention and Respect – We are extremely committed to each and every one of our personal injury clients. Our attorneys give 110% to build the strongest injury case possible. Your convenience is important to us. We will meet with you wherever you need us to be. We will even schedule evening and weekend consultations.
Resources – We at Kehoe Sands Law have countless legal resources. This, combined with our experience and tenacity, helps our clients succeed with their personal injury claims. We use experts, investigators, and legal researchers to build a strong legal case for each of our clients.
Aggressiveness – We have extensive courtroom experience. Our attorneys are not afraid to take your personal injury case to aggressive levels, and we will use all the legal resources necessary to achieve a successful end result for you.
You Deserve Fair Compensation for Your Injury
From our more than 28 years in practice here in Oregon, we understand the financial, emotional, and physical challenges that accident injury victims face. The insurance adjuster will want to settle damages as quickly as possible for as little as possible after an accident. Do not make the mistake of settling for a modest amount, before the full extent and impact of injury or wrongful death are realized. How much time will you miss from work? How much money will you need for medical care and expenses? Far too many times, accident victims are not given the opportunity to understand just how severe and life-altering their injuries are.
We offer a free, no obligation assessment of your situation. We'll give you the insights you need to make the best and most informed decision on how to proceed with your personal injury claim.
If you are in Oregon and in need of an experienced and results-driven personal injury lawyer, contact Kehoe Sands Law fort an honest, up-front and detailed assessment of your injuries and potential claim before speaking to the insurance adjuster.
Learn more about our successful personal injury settlements!
Client Reviews
No Fee Unless We Win
Fill out the contact form or call us at (503) 648-0766 to schedule your free consultation.