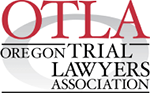 FAQs
Helpful Resources
Personal Injury Attorney Q&A
What should I expect when I call the Law Office of Matthew H Kehoe?
Expect to be greeted by a person and not a machine. The person answering the phone needs to assess who you need to speak to so tell them your name and that you have been injured. If Matt Kehoe is not in a trial or meeting with clients, he will try to talk to you right then or at the least you will receive a return call as soon as possible.
What questions will I be asked when I call?
First, how are you doing? Next, we need to know when the crash or injury happened and where it happened. If you were not at fault and whether you are insured and if the other driver was insured.
Can Mr. Kehoe or another attorney in his office tell me if I have a good case during our first phone consult?
If any attorney tells you that have a good case without meeting you, seeing the police report, vehicle damage photos, and reading your medical records after you have received treatment for your injuries, you should hang up the phone and run. We can give you some idea of what we think of the case initially, but things can always change for the better or worse. Again, anyone who tells you a case value at the start is not a lawyer you should hire or talk to.
What does our office charge for our services?
We offer a free in-person consultation. Should you decide you want to work with us and want us to work for you, then our office does the work on a contingency fee basis, meaning we will only get paid if we obtains a settlement or other award for you. You never get a bill from us.
Do you have a proven track record of good results for your clients?
Our office and the lawyers here have tried hundreds of cases all over Oregon to juries. We have arbitrated thousands of cases. We have settled thousands of cases too. Every case though is unique. So, if someone tells you that they got X number of dollars on their case, that's their case – not yours. Your case might be worth more or less than their case. Again, all cases are different.
How long do I have to file my personal injury lawsuit?
The statute of limitations is a time clock within which you must fully resolve the dispute or file a lawsuit. If the statute of limitations expires, you as the plaintiff forever lose your right to sue. In personal injury cases, the time clock starts ticking from the date of the incident or when you first discover the injury. Statute of limitations can vary by state and type of injury. A good rule of thumb is that most of the time an Oregon injury has a two-year timeline to file or settle your case. Your attorney will discuss the applicable statute of limitations with you at your initial consultation.
How long will it take to finalize my case?
Many personal injury cases are resolved with an informal settlement. Once you complete any needed medical treatment, we collect all the records and make a demand on the adverse party's insurance company. If we cannot settle the claim, then we can file suit and go to arbitration or trial. If we settle, it can take 90-120 days to resolve the claim after you finish medical treatment. If we file suit, it can take a year to get to trial. Most cases will settle if they are handled correctly from the start. We will discuss these timelines with you during our initial meeting about your case.
Client Reviews
No Fee Unless We Win
Fill out the contact form or call us at (503) 648-0766 to schedule your free consultation.