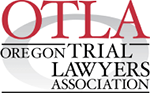 What to Do in the Event of a Car Accident in Oregon
Be Prepared Before a Car Accident Ever Happens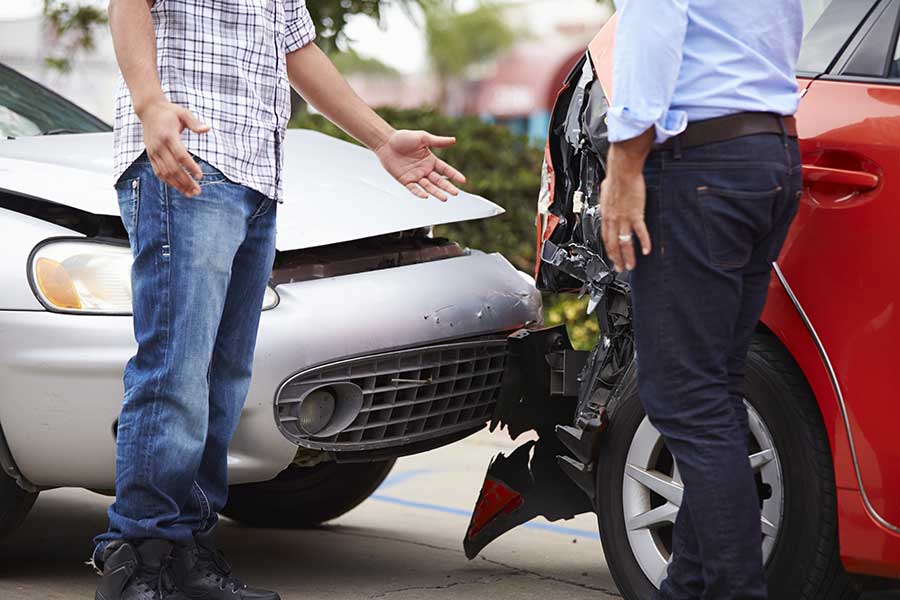 No one can predict when an accident might occur, so it's important to plan ahead. Always carry your insurance card, drivers license, and vehicle registration form. The scene of an accident or a traffic stop can be chaotic and very stressful.  Keep required documents readily accessible and check them on a regular basis to make sure nothing has expired.
Drivers, passengers and potential witnesses should have a general idea of what to do if they are involved in an accident. Failure to take certain basic actions following an accident may have serious consequences, and failure to comply with certain legal requirements may constitute a crime, subjecting the violator to possible fines and imprisonment.  Keep a cool head and remember a few basic rules to ensure you avoid complications.
Accidents in areas open to the public for the use of motor vehicles must be reported. Some drivers who are in accidents offer to fix the damage and try to get the other driver not to file a report. If you agree to do this, you are breaking the law if the amount of damage is more than $2,500. Always remember to keep a copy of your report for your own records.   You must file a report even if your vehicle was the only one in the crash. If you do not report an accident when required to do so, your driving privileges may be suspended.
What Should I Do if I Am Involved in an Car Accident in Oregon?
You have four primary legal responsibilities if you are involved in a car accident in Oregon.
Stop
Render Aid
Exchange information
Report the accident
You must stop immediately after an accident in a safe manner. You must remain at the scene of the accident unless injuries force you to do otherwise. If you know that someone has notified the police, stay until the police arrive. Warn passing traffic. If possible, have someone stationed to warn approaching vehicles. Protect the injured from oncoming traffic. If you have them, place flares or other signals on the highway to warn oncoming cars that there has been an accident.
Assist the injured if you are able to do so. If you suspect anyone is seriously injured, call an ambulance. Do not move the injured unless necessary; avoid adding to the injuries. Keep the injured person warm and stay with them until help arrives.
Do not leave the scene of the accident until you have given the other driver your name, address, vehicle registration number, the name of your insurance company, the names, and addresses of other people in your vehicle, and vehicle owner information.  Get the name, addresses and telephone numbers of any witnesses. Sometimes one of the witnesses or a bystander can help get this information. Attempt to obtain a short summary of what each person saw. If possible, take notes.
Oregon law requires you to file An Oregon Accident and Insurance Report with the Oregon DMV within 72 hours if the accident causes any injury or death, results in more than $2,500 damage to any vehicle or property or if a vehicle is towed from the accident scene.  You must file an accident report and return it to a DMV office even if a police officer writes a report. If you do not report an accident when required to do so, your driving privileges may be suspended. Accident report forms and detailed instructions are available at police departments, sheriff offices, DMV field offices, and on the DMV's website.
Am I Required to Give a Statement at the Scene of a Car Accident?
An accident is usually an event that will trigger a range of emotions, increase adrenalin and possibly be impacted by the effects of obvious and less obvious injuries such as a concussion. This may cloud your ability to properly understand all of the variables and events that led to the accident. Even if you feel you were at fault for the accident, the law does not require you to admit guilt or assign blame. Keeping calm and making some notes for your record can help your later recollection. You are under no obligation to give a statement about what happened to the police or anyone else.
A brief description of the collision will assist the police in their investigation. However, you are under no obligation to make a statement to anyone.  Even if you think you are at fault, you do not have to admit any guilt or assign any blame. If possible take careful notes, make sketches of the scene and document any observations. Careful analysis after the shock of an accident may reveal a conclusion about the fault of an accident that is different than the one you drew at the moment of the collision.
Should I Give a Statement to the Other Parties' Insurance Company?
You must cooperate with your own insurance company so they can complete the claims process. However, you are not required to give a statement or sign anything for the other parties' insurance company. Doing so may jeopardize your ability to get a full and fair settlement offer.
You should seek the expertise of an experienced personal injury attorney who can help protect your rights and ensure you receive the maximum settlement available once you are medically stationary. Once you decide to hire a skilled attorney, you should stop any direct contact with your insurance company as well as the other parties regarding the claim.  An experienced attorney will help prevent insurance companies from using tactics designed to lower your settlement.
Do not make or accept payments or sign a release or statement until after you have carefully considered the situation. Beware of hasty action in settling a claim or in admitting any blame. Delay making or accepting payments or signing any release or statement until after you have carefully considered the situation. You may not be able to change your mind later even if you discover new facts about the accident or any new injuries. If you do not fully understand the consequences, you should consult a lawyer.
What if the Other Party Does Not Have Auto Insurance?
If you were involved in an accident in Oregon that involved a driver without insurance, you should report the collision to the police and DMV, no matter how minor the damages. If you are injured, you are eligible to receive benefits under your own auto insurance personal injury protection.  You should also consult an attorney about the benefits available to you for an uninsured motorist claim.
What if I Receive a Citation?
If you receive a citation, you should consult a lawyer as soon as possible. In addition to being a traffic offense, it may affect your insurance coverage and premiums, your license to drive, and it may affect your responsibility to the other party for money damages.
You can challenge an accident-related traffic citation and are entitled to a trial. You should consider your chances of success if you do contest the citation, the amount it will cost you to contest it, and whether or not you could lose your driving privileges. A lawyer can help assess your situation, discuss the advantages and disadvantages of challenging the citation and develop a strategy for your case.
Why Should I Retain an Experienced Auto Accident Attorney?
There is no simple answer to this complex question and it can depend on many factors.   A lawyer can help assess your individual circumstances, evaluate your claim and provide professional and legal expertise and advice.  A consultation with a lawyer will help give you a clear understanding of pertinent areas of the law that may impact your case.
Hiring an attorney can improve how successful you are at defending and mitigating any claims against you, protecting your rights, ensuring the fullest recovery and obtaining the fairest award possible so you can be made whole.  Hiring an attorney will shift the risk, burden, and stress that you may face when trying to deal directly with the legal system and insurance companies.
Client Reviews
No Fee Unless We Win
Fill out the contact form or call us at (503) 648-0766 to schedule your free consultation.