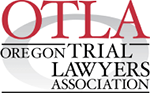 Pedestrian and Vehicle Related Accidents
The Dangers of Being a Pedestrian
Vehicle & Pedestrian Accidents – Hit and Run Accidents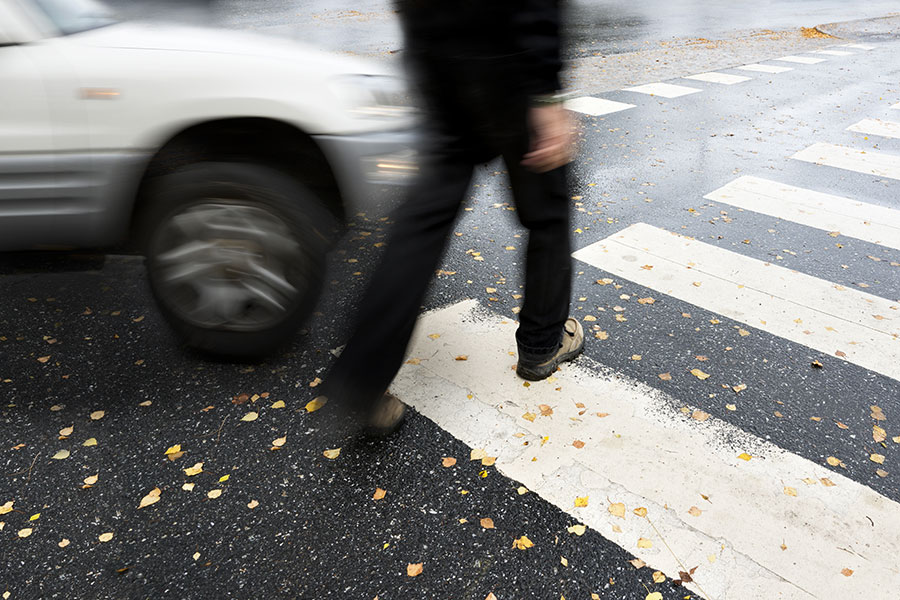 In a 2010 report published by the National Highway Transportation and Safety Administration, 4,280 pedestrians were killed and an estimated 70,000 were injured in traffic crashes in the United States. On average, a pedestrian was killed every two hours and injured every eight minutes in traffic crashes.
Oregon laws provide protection and opportunity for pedestrians to cross a street safely. Portland is ranked highly as one of America's safest cities for pedestrians. Despite that fact, a multi-year report by the Oregon Department of Transportation documents a steady increase of automobile accidents involving pedestrians resulting in injuries and deaths up nearly 9% from 2011 to 2012. Whether you open your local paper or watch your local news; story after story details the alarmingly increasing trend that many of these pedestrian accidents are the result of hit and run drivers. These accidents usually occur on roads that are dangerous by design, engineered for speeding cars and make little or no provision for people on foot, in wheelchairs, or on a bicycle.
The 2012 statistics in Oregon show that drivers made errors in over 60% of all pedestrian accidents involving injury or death. The most common error made by drivers was failure to yield to pedestrians occurring in 76.8% of the cases. Other common driver errors range from driving too fast for the conditions, inattention to the road and disregarding traffic signals. In cases where pedestrians contributed to an error, common mistakes included crossing between intersections, failure to yield right of way and disregarding traffic signals.
According to the Associated Press in 2010 a Tri-Met bus driver in Portland, Oregon made a sweeping illegal left turn and plowed into five pedestrians in a crosswalk, pinning three under the 16-ton bus and killing two women. While some victims paid the ultimate price for the driver's negligence in this preventable accident, others were left with physical injuries, mounting medical debt, psychological injuries and emotional distress that they may never recover from. The driver was issued six misdemeanor traffic citations for infractions; including reckless driving resulting in death, careless driving, failure to stop for pedestrians and making an improperly executed left turn.
The Safeguards of Hiring the Right Personal Injury Attorney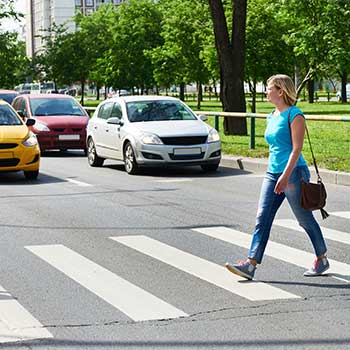 When drivers fail to exercise a reasonable level of care, city officials fail to properly mitigate known unsafe road, sidewalk or traffic conditions, or transportation companies fail to employ people, equipment or policies that reflect the highest level of standards for public safety then it is vital you protect yourself by hiring an experienced personal injury attorney that can help you understand the complex Oregon accident laws.
Matthew H. Kehoe is an experienced attorney that can evaluate your case, protect your rights and help you successfully recover costs of medical bills, economic damages and non-economic damages. We have been helping injury victims of accident cases here in Oregon for over 28 years. Get experience, professionalism and respect on your side today. If you have been involved in an accident, or been injured by the fault of someone else, contact Kehoe Sands Law to request a free attorney evaluation of your case.
You will receive a free comprehensive evaluation of your claim. We can obtain expert professional opinions and hire seasoned investigators to track down witnesses and locate driver's where a hit and run accident occurred. If a driver cannot be located or is underinsured, we can help you get the compensation you deserve through your Personal Injury Protection "PIP", uninsured or underinsured motorist coverage that may be available on your auto policy. We can take away the burden and stresses associated with dealing with insurance representatives and investigators to ensure you receive a fair and just settlement. We will give you an honest assessment of all your options and when going to trial is the only way to make you whole, we have the experience and expertise to fiercely litigate your case.
Don't Be Pedestrian When Selecting an Attorney
Kehoe Sands Law has achieved the highest rating possible with Lexis Nexis® Martindale-Hubbell®. This rating is based upon Legal Ability and adhering to the Highest Ethical Standards in the practice of law.
We offer free consultations on personal injury cases and our experience in handling thousands of injury cases over the years gives you the opportunity to have all of your questions answered in a professional and straight forward manner. Experience with these cases is important. Call us immediately so that we can help you.
Client Reviews
No Fee Unless We Win
Fill out the contact form or call us at (503) 648-0766 to schedule your free consultation.